It's the end of the year, so you know what that means: time for a list! I have a daily commute of almost 2 hours to the office so that means there's lots of time to listen to podcasts. So, here is my top 10 podcasts I listened to this year (in no particular order BTW):
 Awesome podcast for .NET Developers by Carl Franklin and Richard Campbell. Topics are much broader than .NET alone though, ranging from web technologies, architecture, mobile, .NET to nuclear fusion and space travel geek-out shows! The only downside of this podcast is that I can hardly keep up with them with 3 episodes a week. 🙂
The latest news in the JavaScript community. The episodes are short (as the title suggests) so this is an ideal podcast for when I finish a longer one and I'm almost at the office :).
Podcast about everything related to Mobile Development, but with a strong focus on Xamarin. Hosted by Xamarin MVP Greg Shackles.
Just recently started listening to this show. It's sort of a round table discussion about all things angular with industry experts.

Podcast with blogging and podcast legend Scott Hanselman. One of the best interviewers in the business. Covers a wide range of topics more or less related to technology. Also check out his blog.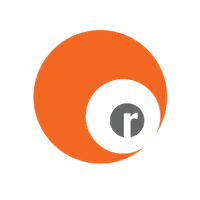 The first non-technology podcast on the list. I quote the description from their website:
Radiolab is a show about curiosity. Where sound illuminates ideas, and the boundaries blur between science, philosophy, and human experience.
This show is very well produced and their use of music and sound to enhance the experience is amazing. If you only listen to one show, check out this show about colors: http://www.radiolab.org/story/211119-colors/.
There was a lot of buzz recently about this show, so I decided to give it a try.
Serial is a new podcast from the creators of This American Life, hosted by Sarah Koenig. Serial will follow one story – a true story – over the course of a whole season. We'll follow the plot and characters wherever they take us and we won't know what happens at the end of the story until we get there, not long before you get there with us. Each week we'll bring you the latest chapter, so it's important to listen in order, starting with Episode 1.
Very intriguing show.
This show by Josh Clark and Charles W. (Chuck) Bryant (as Josh introduces him consistently), and don't forget Jeri (check the spelling) is both hilarious and educational. They have such a good chemistry together and are really funny. Charles W. (Chuck) Bryant's voice reminds me of an old colleague BTW (he will know it when he hears it).
Topics range from how homeschooling works to crop circles to how grass works to how animal camouflage works to how extinction works to……well you get the picture.
Everybody knows TED Talks, right? It's about Ideas worth spreading. Short talks, so ideal for my commute.
Podcast about one of my latest passions, cross-platform development using Xamarin. This is the unofficial (I don't know of any official) Xamarin Podcast, bringing mobile developers the latest news and information about Xamarin and mobile development.